The "Know to Know" acquired during these years
is the result of the trust of our clients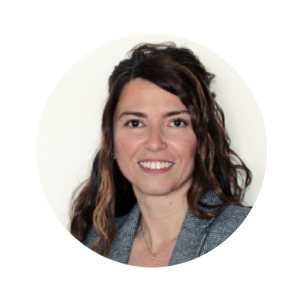 Laura Perez Cauhe
Human Resources | HR Director
September 15, 2017. Laura was a client of Marta.
"Marta is characterized by her closeness, professionalism, results orientation, tenacity and values, acting as a true Human Resources and Business Partner".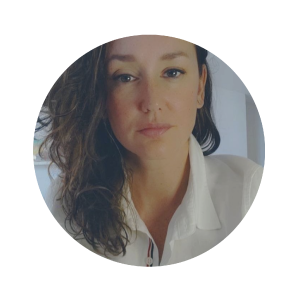 Alaitz Blanquer
Chief People Officer @ Bold Valuable Technology | Business Partner | Entrepreneur | Angel Investor | LGTB+ Activist | Speaker | Womenintech | #Peoplefirst
May 19, 2017, Marta was a client of Alaitz.
"I've worked with Marta over the past two years to source candidates for key marketing, C level, creative and technical roles. In an industry where you are often dealing with difficulties when it comes to find talent, Marta's consistency has been a pleasure to work with.".
She's every recruiter's perfect HR representative; from providing detailed briefings, giving prompt feedback and turning around processes in an efficient timeframe. She's extremely personable and any employer and recruiter would be lucky to work with her.
Marta combines all the best assets you want from someone in HR: honesty, opening questioning to find out more information and a passion to get the right person in the right role. She's someone you can trust to take time to understand your needs, wants and desires, and deliver
the results.
I Highly recommend her as a reliable partner who deliver results. I will defenitely count with Marta and her team for any future recruiting needs!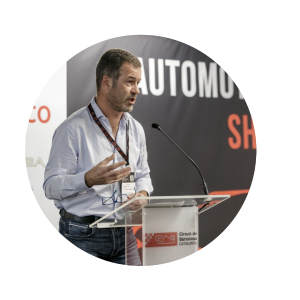 Matias Ripoll Daza
Human Resources Director at DOGA GRUP EMPRESARIAL
February 20, 2017, Matias was a client of Marta.
Marta has solved more than one selection of the complicated ones for me. She works methodically, rigorously, prioritizing the client's objectives and never gives up no matter how long the process lasts. I have been working with her on a regular basis for more than fifteen years, which is a lot in this complicated world of recruitment. Marta is also a person who knows how to listen, she gives you good feedback and in the end you feel understood. I will never get tired of recommending Marta as a great professional in the world of the national team.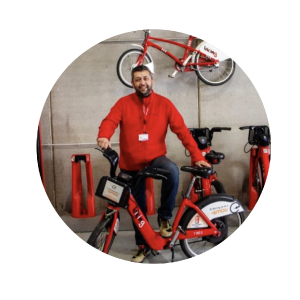 Juan Carlos González Estévez
Head of Integrated Management of Prevention, Quality and MA at UTE PEDALEM (Ferrovial Servicios-PBSC) (Bicing)
March 13, 2015, Marta worked for Juan Carlos.
Having been able to work with Marta as a PROCURA Partner has been a real pleasure for many years. Not only on a personal level from her because of her warmth and closeness, but also because of the professional treatment of both her and her company in which they have always prevailed
the values of responsibility, communication, commitment, results orientation and search for the best customer satisfaction. As a client and what has always distinguished Marta has always been her maximum professional availability and the results achieved both with her and with PROCURA, which I highly recommend.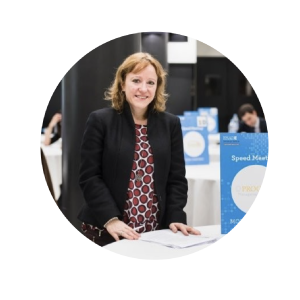 Montse Moreno
Senior Consultant at Procura Management Services
June 10, 2014, Montse directly supervised Marta
Her sincere interest and vocation for people make working with Marta a highly motivating and enriching experience. He stands out for his strong personal values that he transfers to the professional field: respect, trust, enthusiasm, loyalty, integrity and honesty. For all this, she creates lasting bonds both with her collaborators and with clients and candidates throughout her professional career. She is a reference in every way.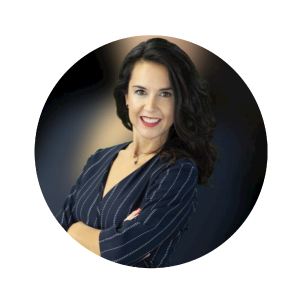 Mónica Gómez Martín
CORE consulting Executive Partner
September 21, 2011, Monica was Marta's client.
Marta is an excellent professional in whom you can fully trust. For her, each project is unique, she takes care of all the details while maintaining a global vision and a clear orientation to the final result. She has great empathy and a vocation for service, and both aspects are greatly appreciated when you are her client. Highly recommended.
Luis Viguera Espejo
Executive Managing Director at Institute of Religious
of San José de Gerona (IRSJG)
November 19, 2008, Luis was a client of Marta.
Simply excellent, in all terms. A very close and emphatic professional, flexible, and always stuck to common sense. Marta understands perfectly she is in a two customers-market, companies and candidates, and she gives her best to find real balances between the interests of both, which is the only way of ensuring stable good deals for everybody.
Marta is a clear demonstration that high level personalised services are not only to be offered through fine cards and propaganda, but mainly through hard work, real commitment and long term mentality.